What is the LOUISIANA
EMERGENCY

RESPONSE NETWORK?
The Louisiana Emergency Response Network (LERN) is an agency of state government created by the Louisiana Legislature in 2004 charged with the responsibility of developing and maintaining a statewide system of care coordination for patients suddenly stricken by serious traumatic injury or time-sensitive illness (such as heart attack and stroke).  It is a system also designated to serve as a vital healthcare resource in the face of larger scale emergencies and natural disasters.
Getting to the right place at the right time to receive the right care is a matter of life or death for these patients.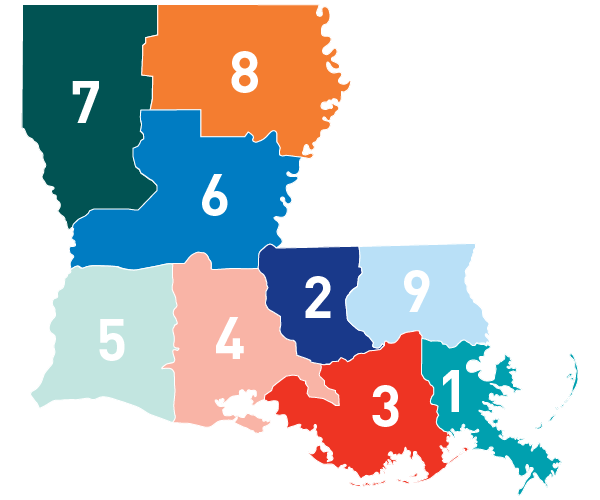 LERN is organized into 9 geographic regions and our efforts in each region are guided by a Regional Commission – a member advisory board of key trauma and time sensitive illness stakeholders.
Click on the map to find out more about the regions and the Regional Commission.
Public members with a disability recognized by the American with Disabilities Act or a designated caregiver of such a person may participate in the LERN Board Meetings or Regional Commission meetings by contacting (225) 756-3440. Board meetings are held at the LERN office in Baton Rouge, and Regional Commission meetings are held in various locations around the state.
[/fusion_builder_column]